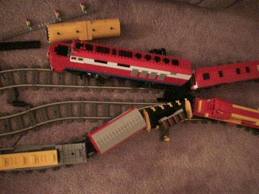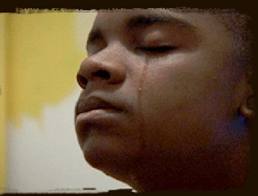 DEPRESSION

Men

Approximately 6 Million men in the US have some form of depressive disorders. Although these illnesses are highly treatable, many men do not recognize, acknowledge, or seek help.. Over 2 million of them are not in any treatment or therapy.

Many men feel:

Expressing fear, hurt or sadness is a sign of emotional weakness.

Feelings are not to be trusted.

Denial, avoidance and refocusing are the best coping mechanisms. (Source: Family Resource)

Women

Major depressive disorder is twice as revalent in women than in men.

Women between the ages of 25-44 are most often affected by depression with a major cause of depression in women                     being the inability to express or handle Anger.

Adolescents

About 23% of U.S. adolescents are diagnosed with clinical depression each year and over 37% are not in treatment (2008)..

In 2007, suicide was the third leading cause of death for young people ages 15 to 24.

Over 90% of suicides are committed by persons with depressive symptoms.

DIVORCE & PREMARITAL COUNSELING

Premarital counseling can reduce divorce rate by 30%.

Research showed a 79% improvement in all marital outcomes for couples who receive premarital counseling

2/3 of married couples do not seek counseling before divorcing.

25% of Americans over 18 have been divorced.

BULLYING

There were fourteen suicides in 2010 as a result of bullying.

Bully victims are between 2 to 9 times more likely to consider suicide than non-victims, according to studies by Yale University.

According to statistics reported by ABC News, nearly 30 percent of students are either bullies or victims, and 160,000 kids stay        home from school every day because of bullying.

References: Bullying Statistics: http://www.bullyingstatistics.org/.  National Institutes of Justice: http://www.ojp.usdoj.gov/nij/. National Institutes of Mental Health: http://www.nimh.nih.gov/statistics/1NHANES.shtml. Family Resource: http://www.familyresource.com/lifestyles/mental-environment/why-grown-men-dont-eat-quiche-or-go-to-counseling. New York Times: http://www.nytimes.com/2009/05/14/sports/football/14eagles.html?_r=1. Obrien, S. (2010). CNN: Black in America 2. Retrieved from http://www.cnn.com/SPECIALS/2009/black.in.america/. Carroll, J.S. & Doherty, W.J. (2003). Evaluating the effectiveness of premarital prevention programs: A meta-analytic review of outcome research. Family Relations, 52, 105-118. Stanley, S.M., Amato, P.R., Johnson, C.A., & Markman, H.J. (2006).Premarital education, marital quality, and marital stability: Findings from a large, random household survey. Journal of Family Psychology, 20, 1, 117-126.